Organised by the World Vapers' Alliance (WVA), a COVID-friendly lightshow was projected onto landmark buildings in the Hague, starting at 18.00 and ending before curfew.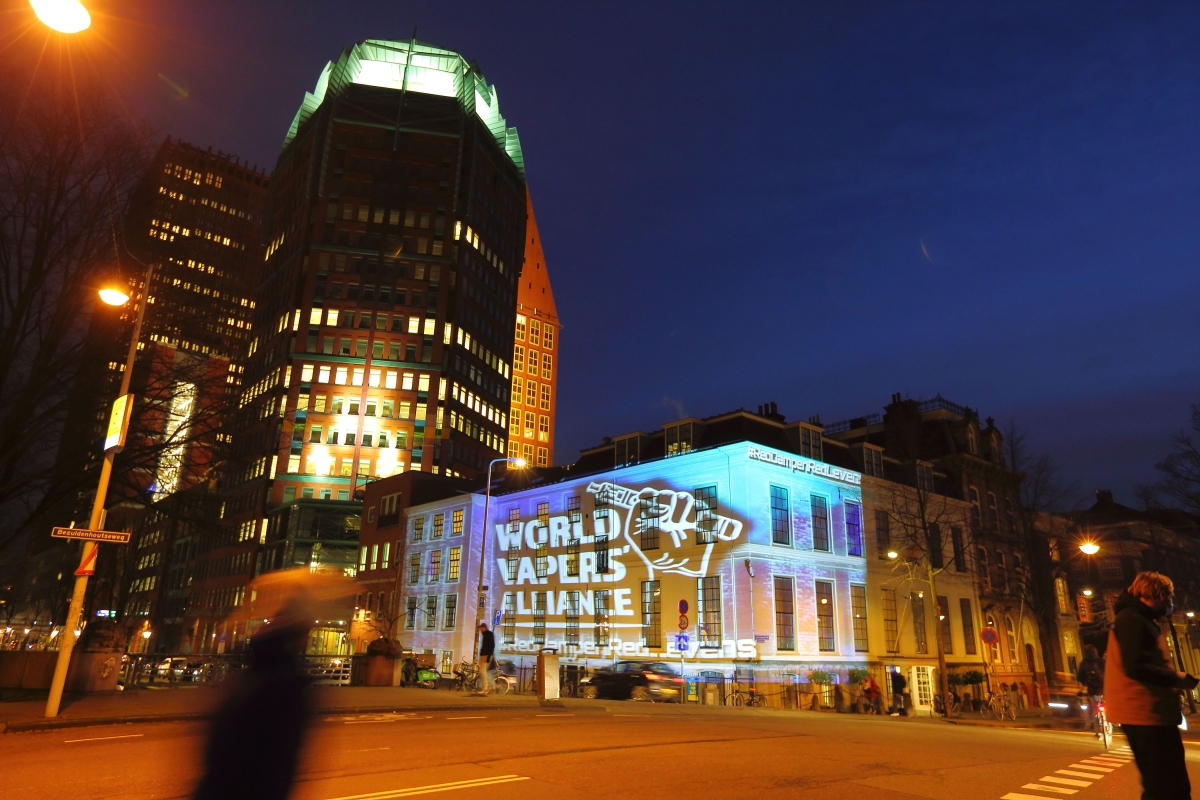 Spurred on by what WVA Director Michael Landl has called an "incredible public consultation response", Dutch vapers delivered a vital message to country's lawmakers based in the Hague:
"The flavour ban will only serve to drive 260,000 Dutch vapers back into smoking"

"Vaping is 95% safer than smoking"

"Saving vape flavours will save lives!"
The installation was organised in light of a public consultation on the proposed flavour ban, which has already seen more than 800 submissions, 98% of them in opposition to the ban and in support of vaping flavours. The huge public interest for the matter forced the government to extend the consultation by two weeks.